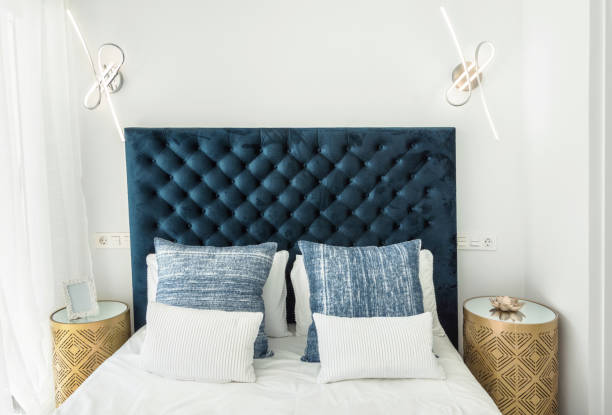 A piece of furniture must not only serve a functional purpose, but it must also blend in with other home items and furniture, as well as complement the owner's mood and personality. The furniture industry has grown significantly in recent years, and it is now able to supply a wide selection of styles and designs to meet the needs of users. The furniture stores in Sydney can give you with wholesale furniture, cheap furniture, lifestyle furniture, and even baby furniture.
Here's what you need to know before buying any furniture, whether you're shopping online or in a store.
Make use of a measuring tape
Don't buy the perfect piece of furniture just to discover that it doesn't fit in your home. This is where double-checking the measurements comes in handy. Sometimes it looks one way in the store or on paper, but it could be very different in reality.
Place blue tape in the room where you want to install the upholstered bedheads or any other furniture item. Consider this advice whether you're shopping online or at the store to see how the measurements of the item function in the space.
Don't match everything
While you want your furniture to look good together, you don't have to match everything. Sometimes people assume that if it matches, it's safe, but it may become too much
It's all about striking the right balance for your area. If you have a classic sofa, for example replacing it with a sleek cocktail table. After all, opposites do attract.
Scale is everything
While you want your décor to make a statement, you don't have to go all out with everything. Instead of mixing things up, some people buy a lot of large pieces for larger areas from furniture stores. However, every component does not have to have the same scale. It's about how the enormous item interacts with the other pieces in the room.
Always buy rugs in person
When it comes to textiles, especially carpets, you're better off travelling to a store in person. It's simply so hard to determine what the colour looks like on a computer screen. It appears to be red, but it's actually watermelon pink.
Another element you could overlook when shopping online is texture. A chunky or furry rug, for example, could be a pain in the future. They look fantastic, but they can be really unpleasant when they make it impossible to open a door or move a chair. In the end, always examine a rug in person to see if it will work in your room.
Place your comfort above everything
Even though that ultra-sleek sofa or upholstered bedheads appeal to you, it may not be the best suit for your comfort level or the aesthetic of the area. testing out seating and taking the time to look at the measurements is much better. Sleeker pieces are usually not the greatest fit unless you have an extremely modern family room. Consider this: What is the purpose of the sofa? What city will it be in? Who's going to use it? Shop accordingly.